Conti TV - The virtual studio of Continental AG

Continental AG's in-house TV studio is being expanded with new camera technology, an augmented reality graphics system and a green screen with lighting technology, bringing it to a new level of production. The group thus covers all media content of worldwide corporate communication. Press conferences, general meetings, staff events, PR information, trainings and much more are produced via this studio.
Dirk Rossmann GmbH - Studio72

Rossmann runs both face-to-face events and high-quality streaming as well as online formats in a hybrid event space. Media technology in the form of an LED wall, an individual light ceiling and a completely NDI-based production unit consisting of mobile camera technology, streaming control and audio technology was integrated into an existing space.

The studio is used for all types of corporate communication - whether cultural and sporting events, staff training or workshop formats.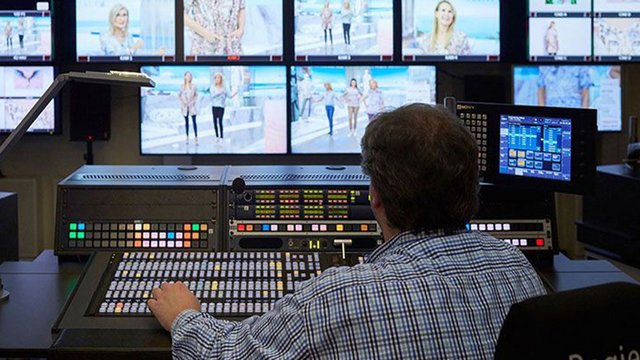 HSE Broadcast Service

TVN SOLUTIONS is the framework contract partner for the maintenance and support of the complete broadcasting technology. We take care of all matters within an individual service concept. From defective cables to workflow troubleshooting, we work with strong partners to ensure operational reliability and optimisation. Video, audio and network-relevant production processes are sustainably looked after and continuously adapted so that nothing stands in the way of 24/7 production challenges.